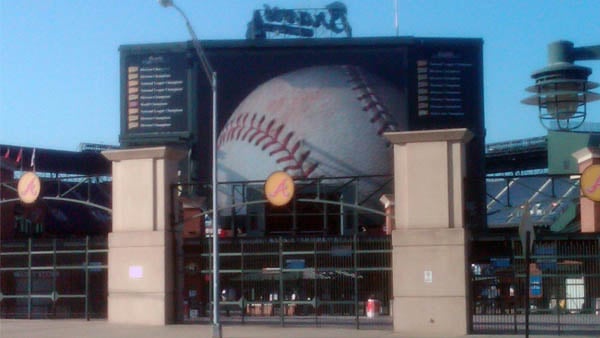 ATLANTA (CBS ATLANTA/AP) -
The Atlanta Braves clinched a playoff berth with a dramatic 4-3 win over the Miami Marlins on Tuesday night.
Freddie Freeman hit a two-run homer in the ninth inning. Freeman's drive off Mike Dunn clinched at least an NL wild-card berth for the Braves, who squandered a big lead in the wild-card race with a huge collapse last September.
The fans couldn't be more thrilled about the win.
"The players, they're just playing their heart out this year," said Tyran Austin. "That's good for him (Chipper Jones) to go out on a good note like this."
"I am excited. I'm very excited," said Charmaine Caldwell. "Maybe they can win everything from now on."
Longtime star Chipper Jones, who plans to retire at the end of the season, led off the ninth with a double. He moved to third on a wild pitch by Dunn and scored when Freeman's 22nd homer easily cleared the center-field wall.
A lot of fans give Jones the credit. They said the team seems to be rallying to give the longtime superstar a great send-off.
"Terrible thing but it's making the team better," said Mel Massey. "Everybody's playing for him this year."
Copyright 2012 WGCL-TV (Meredith Corporation). All rights reserved. The Associated Press contributed to this report.