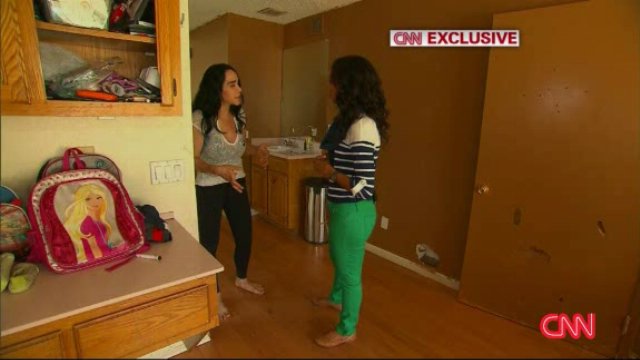 Source: CNN
LA HABRA, CA (CNN) -
"Octomom" Nadya Suleman now says that if push came to shove, she would do porn in order to provide for her 14 children.

In April, Suleman told The Today Show that would never happen, no matter how dire things got.
But she recently told CNN that she would consider doing porn and she doesn't care what the critics think.

"I don't even give a crap if people think I'm a hypocrite, because I'm not," Suleman said. "I know I'm not, in regard to, 'Oh, I'll never pose nude.' You know, if the opportunity comes up I'll be the first to admit I'm gonna eat my words because all that matters is that I can take care of my family.
Suleman continued to say that putting a safe roof over her childrens' heads was more important than anything else.
"If it's a job and it's a well-paying job and it's going to allow me to get us out of here and into a very safe, huge home that they deserve, I'm gonna to do it," she said.
Suleman admitted that her home is in foreclosure and she and her children have to move. She also revealed that she has filed for chapter seven bankruptcy.
Copyright 2012 WGCL-TV (Meredith Corporation). All rights reserved.